According to a report by the Financial Post, 70% of wealthy families lose their wealth by the second generation, and a whopping 90% by the third. Thus 10% of family intergenerational wealth survives the transition to the third generation.

The basic foundation of family intergenerational wealth is this, the first generation makes the wealth, the second manages the wealth and the third for the most part consume it. Five families, have however managed to belong to the upper 10% and have proven to be robust despite current economic downturns. The world's wealthiest families, revealed by Buy shares show a controlling wealth accumulation of US$621 billion as of October 2020.

Profile of the world's wealthiest families

#5 Ambani Family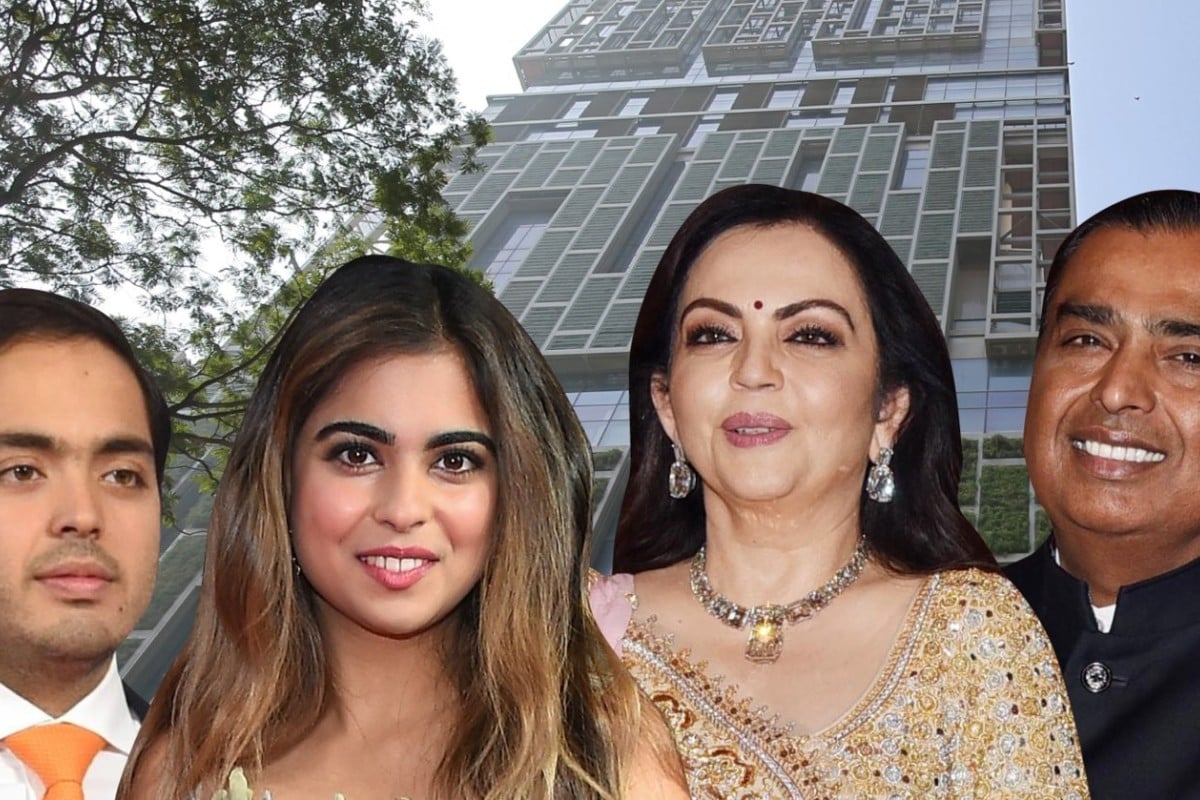 Dhirubhai Ambani, was born on December 28, 1932, in India. He was the second child of Hirachand Gordhanbhai Ambani (father) and Jamunaben Hirachand Ambani (mother), is the mastermind behind the legacy that the family owns.
Dhirubhai Ambani grew up with his 3 brothers Ramnikbhai, Jasuben, and Natubhai as well as a sister Trilochanaben.
Dhirubhai Ambani was an average student academically due to his little interest in the formal educational system. He however showed leadership potential and tenacity, two of many of the core values that will shape his family and generations to come.
At the age of 16, Dhirubhai Ambani demonstrated interest in socialism and politics and had the vision to drive India to prosperity. The Financial strain on the family and deploring the health of his father soon became the stumbling block in Dhirubhai Ambani's education. He had no choice but to drop out. He pursued work in Aden, Yemen where he was hired as a clerk at A. Besse& Co. This was considered as a turning point in Dhirubhai Ambani's future.
As time went by Dhirubhai Ambani returned to India and formed his company, Reliance Commercial Corporation where he began the trade of exporting and importing polyester fabric and spices which became the foundation to become an "integrated player across energy, materials, retail, entertainment, and digital services."
In 1955, the business magnate got married to Kokilaben and became a father of two sons: Mukesh Ambani and Anil Ambani, and two daughters: Nina Ambani and Dipti Ambani.
Presently, Mukesh and Anil Ambani are the most influential members of the Ambani family. Dhirubhai Ambani, handed over Reliance Industries Limited to his sons, Mukesh Ambani and Anil Ambani after he suffered his first stroke in 1986. Dhirubhai Ambani died at the age of 69 after he suffered a major stroke on July 6, 2002.
The two brothers having a difference in opinion on the ownership of the business decided to divide the family's empire. In 2005, in a deal negotiated by their mother, Mukesh the eldest son took control of the oil, gas, petrochemicals, and refining operations of the business while Anil took control of telecommunications, asset management, communication, entertainment, and power generation businesses. The family has a net worth of US$81.3 billion as of October.



#4 Al Saud (The House of Saud)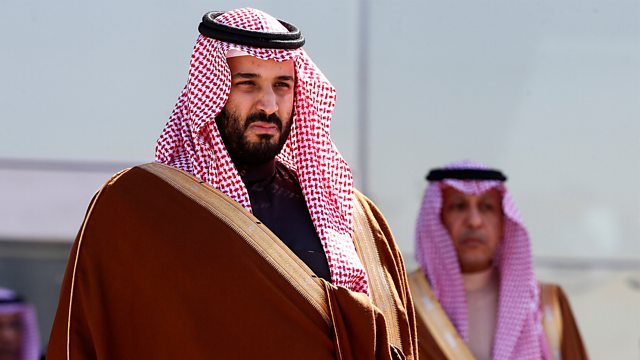 The House of Saud has ruled and governed the people of Saudi Arabia from time immemorial without any compromise. They have a net worth of US$95 billion which stems from the unrivaled oil reserves of the country. The House of Saud is made up of over 15,000 family members with many of them having established companies of their own. Aside from the companies they own, the Royal Family makes money by brokering government contracts and land deals.
The crown prince of Saudi Arabia, Mohammed bin Salman, son of Saudi's seventh monarch, King Salman, controls assets worth more than $1 billion.

#3 Koch Industries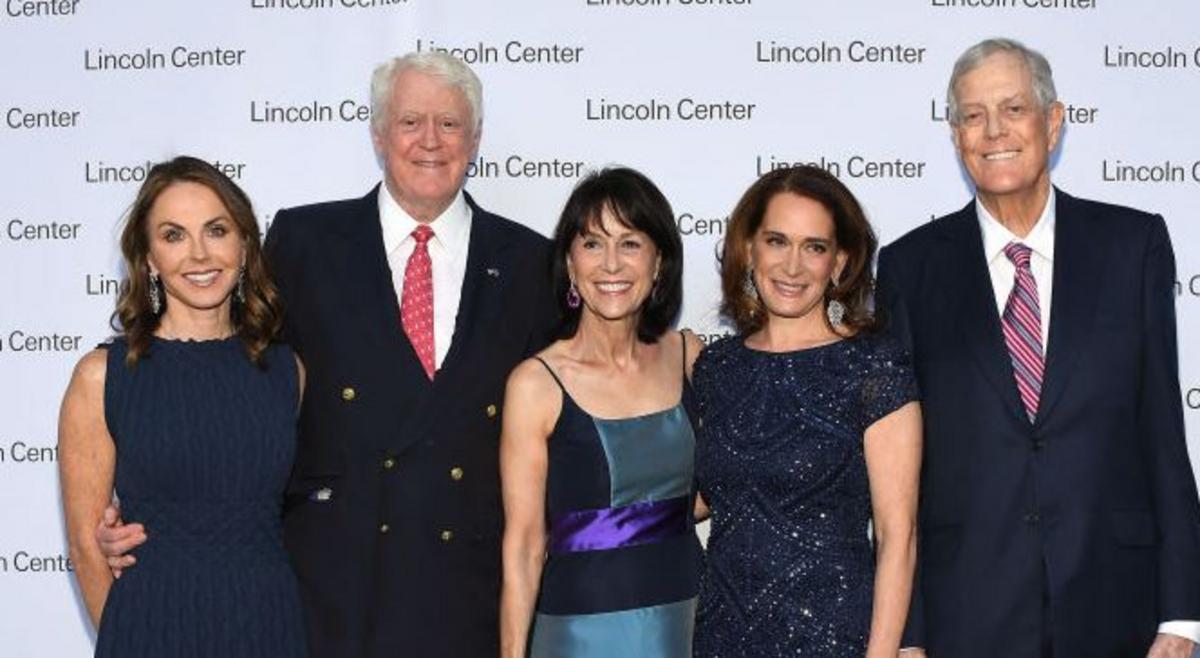 The Koch Family ranks in at number 3 with a net worth of US$109.7 billion.
Fred Koch was an American chemical engineer that set up his business empire in 1940 by developing an oil extraction technology which was an improved method of turning oil into petrol.
Fred Koch had 4 sons namely: Frederick, Charles, David, and Bill. Charles, David, and Bill walked in their father's shoes to earn engineering degrees from the Massachusetts Institute of Technology.
Charles became the president of the family business after the death of his father in the 1960s. David and Bill took up roles in the business. Under Charles' leadership, Koch industries rapidly expanded to include other sectors such as finance and commodity trading. The company thus became the second-largest private company in the US.

In 1980, Bill joined forces with Frederick to try to oust Charles because he felt sidelined. The company's board stood at the side of Charles, and Bill lost his job. In 1983 Charles and David bought out their brothers' share of the firm which led to a series of lawsuits. Bill and Frederick alleged they had been cheated but spanning close to two decades, the courts ruled the sale price was not affected despite some key facts that were not revealed during the negotiation.
Bill went on to start his energy firm, Oxbow. Frederick on the other hand became an arts benefactor and lived a low-profile life. He died at the age of 86.

#2 The Mars Family

As of the 3rd quarter, the Mars family has a net worth of US$120 billion.

The Mars family runs Mars Incorporated which is behind so many of the world's sweetest candy. This includes Milky Way, Twix, M&Ms, the Mars bar, among others. Mars, Incorporated was founded by Franklin "Frank" Mars who was born in Minnesota, 1882. In 1920, Frank Mars moved to Minneapolis and founded the Mar-O-Bar Co. to manufacture and sell chocolate candy bars.
As time went on, the company later incorporated and became Mars, Inc. In 1923, his son Forrest's developed an idea for a candy that Frank developed. It was called the "Milky Way." Milky Way became the company's bestselling candy bar. In 1930, Frank Mars introduced the Snickers bar.
Frank Mars passed the family business down to his son Forrest Mars, Sr. before his death at age 50 in 1934 from a heart attack. Forrest. Sr. had three children, Forrest Jr., John, and Jacqueline. Forrest Mars, Jr. died in 2016. The family business is now owned by John and Jacqueline Mars. Jacqueline Mars's son, Stephen Badger, serves on the company board of directors. Mars Incorporated also owns pet food brands Pedigree and Whiskas.

#1 Walton Family

Taking the number one spot is the Walton family, owners of the world's largest retail brand Walmart. Walmart runs department stores with a focused target at the middle and lower-middle-class people. The retail chain was founded by Sam Walton in 1962 who believed in selling higher volumes of products at lower prices and receiving just a low-profit margin. He soon found success with a 45% increase in sales in the first year.

By 1970, the company went public and had around 38 stores operating with sales of $44.2 million and 1,500 employees. By 1987, the company had 1,198 stores and made sales of US$ $15.9 billion. Sam Walton was awarded the Presidential Medal of Freedom by President George H. W. Bush in 1992. Sam Walton passed away later that year. Sam Walton and Helen, his wife, raised four children: Rob, John, Jim, and Alice. John died in a plane crash in 2005 and Helen died in 2007 at age 87. Sam Walton and Helen's surviving three children own about 50 percent of Walmart's stock and they and their families still help run the business. Rob Walton, was chairman for two decades, that position now goes to Greg Penner, his son-in-law.
Today, Walmart employs over 2 million people.