Do you know food, in fact, Ghanaian foods have the magical ability to bring friends, families and even strangers together to share in the bond of deliciousness?
The Easter holidays is just around the corner and food would remain as a constant feature in all gatherings.
Check out these 9 Ghanaian foods to consider serving your guests this Easter:
Fufu and Palmnut Soup
Fufu, a well-known Ghanaian food made from pounded Cassava and Plantain matches squarely with Palmnut soup, made from Palm fruits. Palm nut soup is best served with snails, crabs, and dry fish, and is very high in nutritional value. You are sure to win your guests over with this heavy and delicious meal.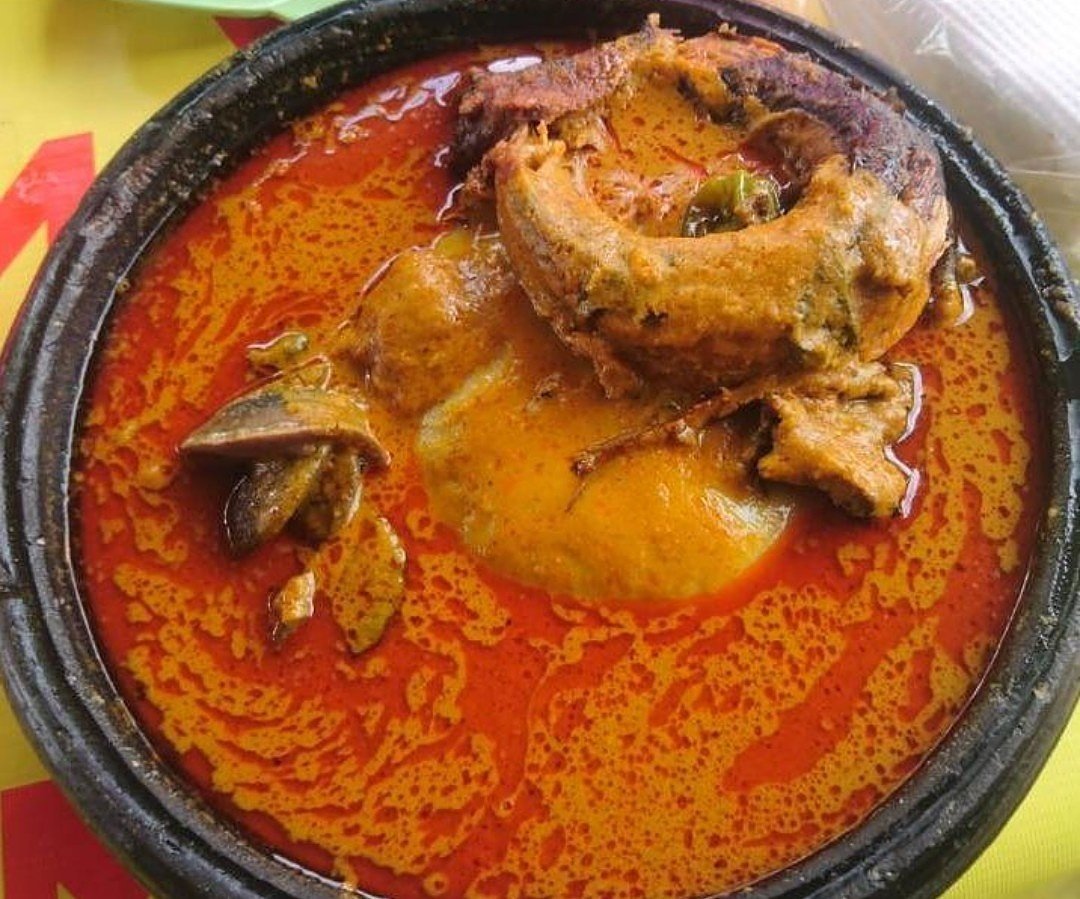 Bean stew with fried ripe plantain
Bean Stew accompanied with fried ripe plantain is one Ghanaian food to die for. It is also very simple to prepare and does not require too much energy. Try serving your guests with this meal and thank me later.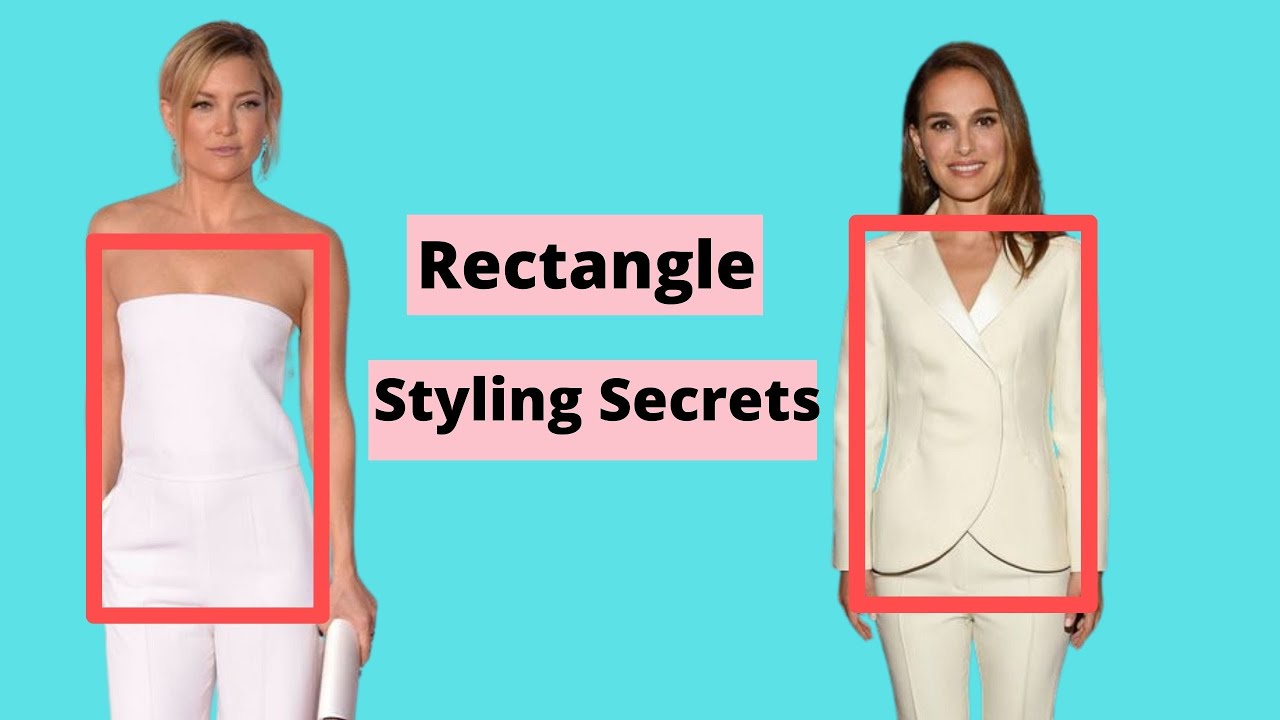 Yam and Garden egg stew
This combination is just perfect for the holidays. Yam and Garden egg stew is one of the purely local Ghanaian foods you could find.
4. Jollof Rice
You don't need much to be convinced that Jollof rice must be served to your guests this Easter. Jollof Rice is a world-acclaimed Ghanaian food which will leave your Easter guests wishing for more.
5. Banku with Grilled Tilapia
Banku with grilled tilapia will switch the mood of your guests from grumpy to plain delight.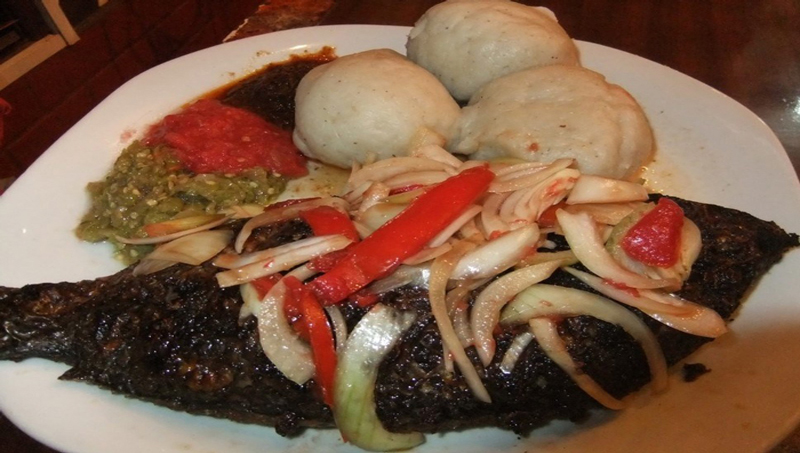 6. Boiled Plantain with Palava Sauce
A dish of plantain with palava sauce will do the trick of bringing smiles to your guests' faces this Easter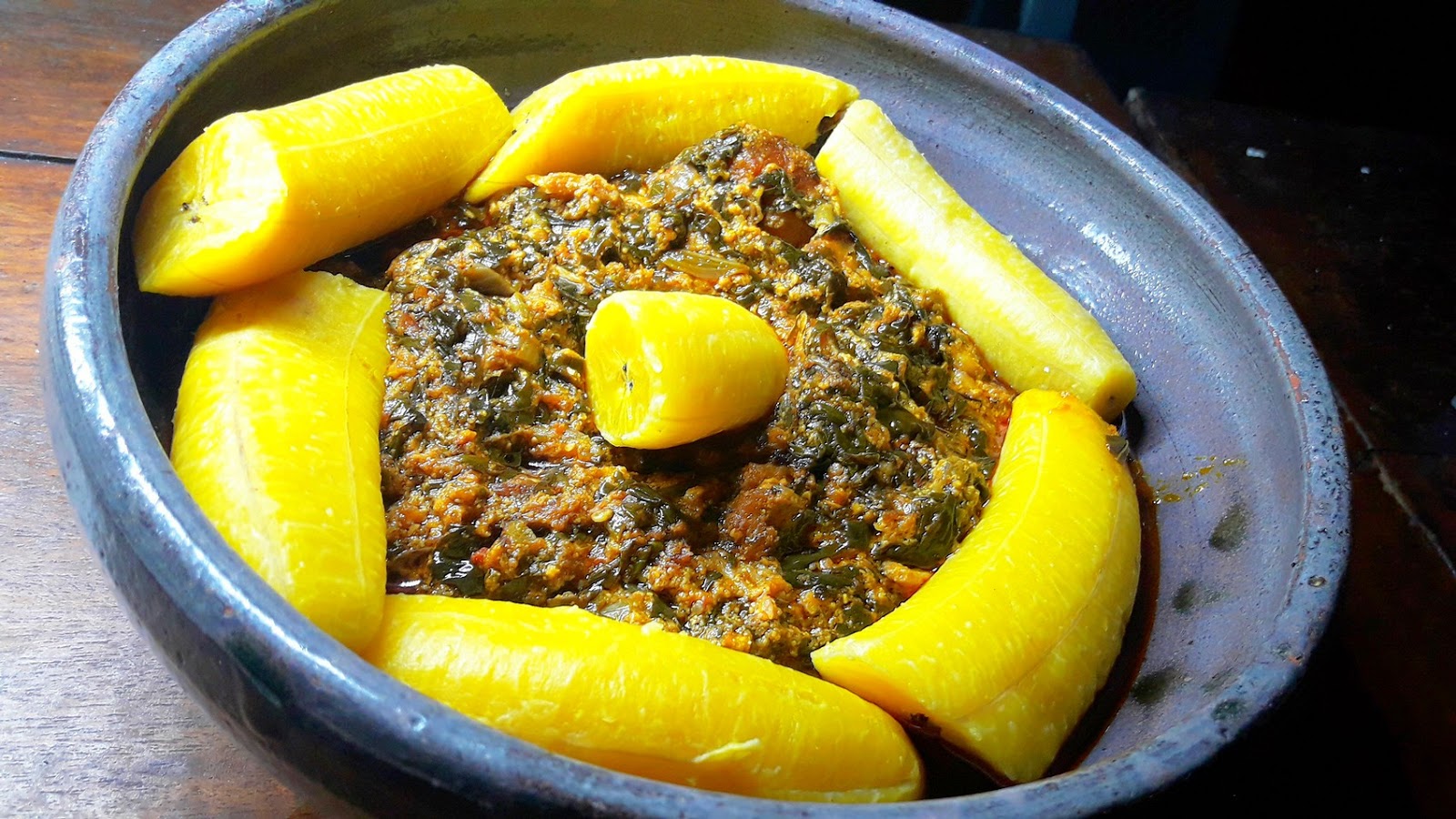 7. Riceballs and groundnut soup
Rice balls or Omotuo as we affectionately call it, are basically softened rice traditionally shaped into balls. It can go with almost all Ghanaian soups, however, the best combination would be rice balls with groundnut soup.
8. Kokonte with Palmnut soup
Kokonte popularly known in Ghana as 'face-the-wall' will be a delight to your guests this Easter.
9. Tuo Zaafi
Surprise your guests this Easter with this favourite Ghanaian food from the North. TZ is prepared with maize or millet and served with meat, soup and Ayoyo stew.