For some time now financial fraud has gained root in Africa especially in Ghana and Nigeria as Africa in general braces itself to meet the electronic currency era.
As a result of the rampant from fraud, several people are virtually at risk of losing their life savings or future investments as they fall prey to scammers.
With the advancement in technology, scammers are getting smarter and creating stories that appear real to persuade people to give out their money.
With few weeks into 2019, be careful of these 5 scams
1. Online shopping scams
Shopping on the internet provides some sort of comfort, but one should be wary of the risks involved. This can be in the form of online shopping scams where people basically order a product and never receive the product. In other words, they have paid money for the product and received nothing in return. Avoid buying items online from a seller you have not checked out. With online shopping, pay with a credit card as it is traceable, according to experts. Only shop on secure websites; never enter credit card information on a web site that does not have the letters "https" at the start of its URL or address. Websites with those letters will provide a secure transaction and will protect your information.
2. Look-alike websites
As you shop online, be wary of look-alike domains that cyber attackers create by substituting a few characters in the URLs. Shoppers who are not able to distinguish between real and fake sites end up being tricked into giving their personal or financial information. To avoid this, watch out for URLs that use the names of well-known brands along with extra words, according to Better Business Bureau (BBB).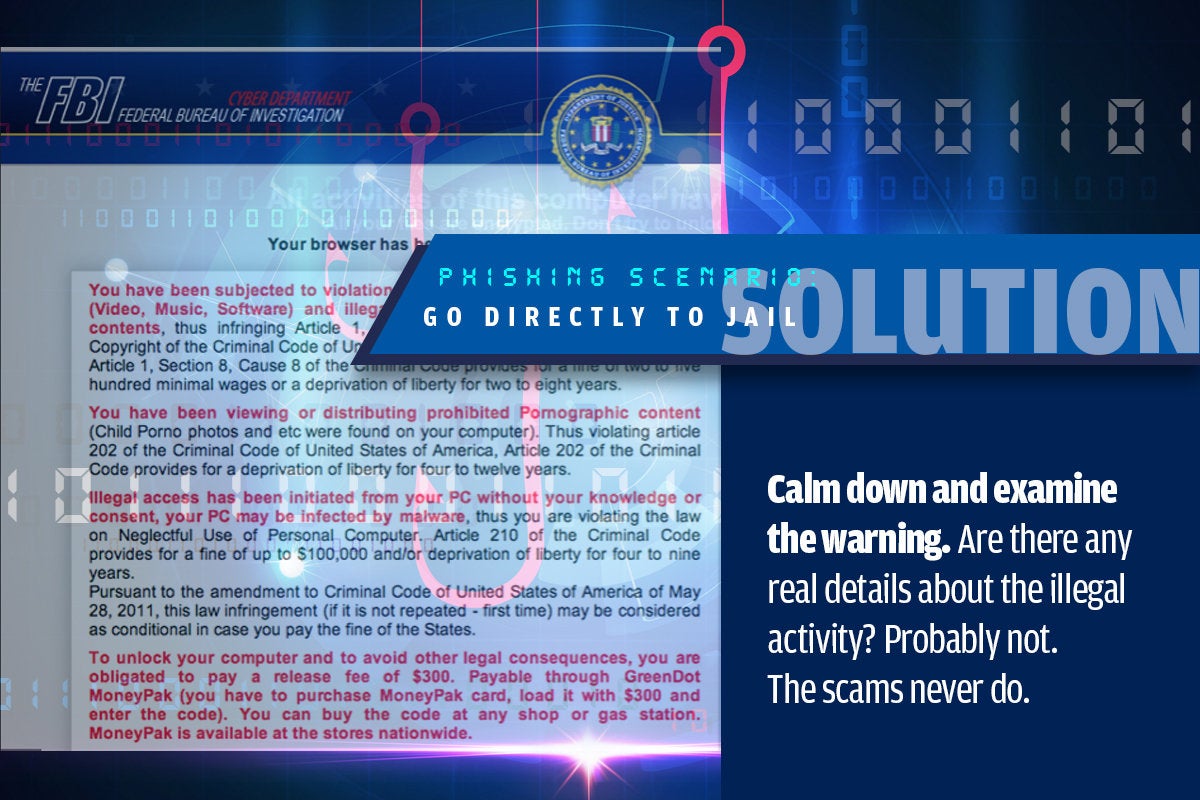 3. Grandparent scam
Also called family emergency scams or travel scams, this usually begins with a call from a person who claims to be a grandchild in trouble (often an accident, arrested, or hospitalized) and needs money immediately. A criminal may sometimes know the grandchild's name through social media or other platforms and would use this to complete the process. Experts warn that you should never wire or send money in such a situation unless you have cross-checked.
4.Fake charities
Scams do show up in the form of donation solicitations via email, text and social media. Before giving out any donation, ensure that the charity is legit. It is advisable to give directly through an appropriate channel, for instance, the charity's website to prevent attempts where the charity is real but the donation request is a phishing attempt, according to the BBB.
5. Fake shipping notifications
This appears as an email supposedly from a big retailer – someone you may not have ordered from – or from a shipper. The email often comes as a "vague warning" of a shipping delay or some other issue to entice you to click on a link and get more information. Once you do so, it will cause a malware download on your computer that will steal your identity and passwords. BBB advises that you should rather go to the retailer or shipper's site directly, and look up your order status.
Data Source:
Face2faceafrica